Loving Hello Kitty isn't just a childhood phase. For a lot of people, it's a lifestyle! That's why moms can relate when their little princess shows a lot of love for everyone's favorite cat.
But aside from collecting merchandise and following their stories of friendship on TV, there is another way to satisfy your child's Hello Kitty fever — by getting a Hello Kitty Town ticket promotion and taking them right where she lives!
Authentic Kitty Experience at the Hello Kitty Town, Puteri Harbour
Despite being Japanese, Hello Kitty has a home right within Malaysia's upscale Puteri Harbour district. Near other attractions such as Legoland Malaysia, Hello Kitty Town offers a fun and family-friendly bonding time for all its guests.
While smaller in size compared to Japan's Sanrio Puroland, it is much more affordable and offers an authentic Kitty experience. Check out some of its top attractions:
Kitty's House
Have your little ones ever wondered where Hello Kitty spends her time when not travelling the world? The Hello Kitty House — where the famous feline's silhouette adorns everything from mood lights to the TV — is for you!
Unlike the Sanrio Puroland in Tokyo, you don't have to pay extra to enter. Everything is top-notch, from the colourful stained-glass dome of the entrance to the full-sized living room, kitchen, and even bathroom!
Here, your princesses can take a tour around the house and complete a few simple tasks. There's also a computer at the exit, where they can play interactive games.
Everything is available for use and scrutiny, from the cupboards to the bed! Even adults will love the level of detail in Hello Kitty and Mimmy's abode.
Wishful Studio
This is the activity center, where your young ones can do various arts, crafts, and projects. They can even get to make souvenir badges they can bring home! The Studio also lets them try their skill at decorating handmade cookies.
There are puzzles and other things to keep their curious hands and minds busy, including nail painting and jewelry making! And if your princess ever dreamed of joining Hello Kitty and friends, there are also costumes she can try on.
Hello Kitty in Oz
Your day would not be complete without an interactive adventure! Join the little ones as they trek through a magical mirror maze, complete with challenges. This is a really good opportunity to bond with the whole family, as you help your little ones try to save Oz!
The story takes place after the classic Oz story. In this version, Hello Kitty plays the Great Witch, determined to stop the impending end of Oz. Go through the adventure with classic characters such as the Cowardly Lion, the Scarecrow, and the Tin Man.
Your little one plays the hero Oz needs to fix the broken Emerald City Machine! This experience is a great deal especially since it does not cost extra, and you can even save overall with a Hello Kitty town ticket promotion.
Tea Cup Ride
This is the Sanrio take on the classic amusement park ride. Have fun in the teacups while spinning to the music!
Purrfect Stage
Sit back and enjoy as Hello Kitty and the gang entertain the family with lively performances! All other attractions give way once the Purrfect Stage lights go on. The characters don't just stay on-stage, though. They mingle with the guests and even sing and dance with them!
Dream Photo Garden
Here's something for the Instagram generation. The Dream Photo Garden is the perfect place to pose with Dream Daniel and Hello Kitty! The cute staircase and gazebo turns the young ones into little princesses beside the feline royalty. The Photo Garden makes it very easy for all visitors to take a pic with their favorite characters.
Friendship Land
This is the perfect place to spend all the young ones' excess energy! Friendship Land is the Town's play area. The deal here is to collect the soft balls flying around the place, and load them into a machine. This machine will then send the balls flying back out of the tall flowers, giving the kids a merry time.
Party Rooms
The Apple and Strawberry party rooms are meant for those who would like to celebrate their special occasions in Hello Kitty Town! You can book to have your child's birthday party here.
Tasty Treats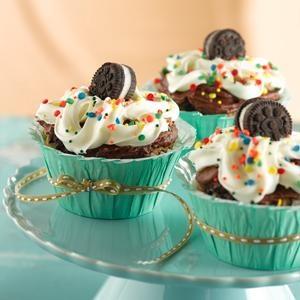 Before entering the park you can see the Red Bow Café that offers sweets and snacks. Once inside, you have the Cinnamoroll Café, with a seating area that gives you a good view of the other attractions! This is the perfect place to sit down and rest, if you want to take a breather from the activities.
Scheduled Appearances
Each day has a set schedule of appearances and performances by your little one's favorite Sanrio characters. There's even a Candy Parade every afternoon! To make sure you catch all the presentations and parade, check out the time table before heading to the Hello Kitty Town.
Official Merchandise Store
Aside from photos and fun memories, take home with you an official merch or two. Almost any Hello Kitty-themed item can be seen in its many aisles! If you're an avid Hello Kitty items collector, this is definitely the store to go!
If you can, try visiting on a weekday as there's much less people and you can see all the attractions without having to queue. The Wishful Studio, in particular, can get a little crowded with little fellas who wish to try out the various activities.
Another perk is that you can easily take advantage of the services of friendly and professional photographers around the Town! This is really handy since your entire family can be in all the pictures at the same time. There are lots of photogenic places around the place, and you can pose in front of each one of them!
As you can see, Puteri Harbour's Hello Kitty Town is much more than just an attraction. It is a full-fledged experience that, while primarily aimed at the young ones, can be enjoyed by the whole family.
And while having everything Hello Kitty in just one spot is great value in itself, you will always find a good Hello Kitty town ticket promotion to further sweeten the deal. What are you waiting for? Bring the family along and have some feline fun with everyone's favorite cat! Hello Kitty Town is open everyday, from 10am to 6pm.